Thursday, 29 April 2010
Fair Ohs - Eden Rock 7"
Colours - Desert Dessert 7"
Groovy!
Sunday, 18 April 2010
I have some awesome treats for you guys very soon. These are coming in the form of two beautiful slabs of vinyl!! SAD003 -
Fair Ohs
- Eden Rock 7"
This has probably the greatest cover ever as the B-side!!
AND.................. SAD004 -
Colours
- Desert Dessert 7"
Both 7"s will be released simultaneously in May. Pre-Orders will be up soon from
HERE!
Posted by

Craig Bowers
at 06:13
No comments:

This is my record label. I put out bands that i love and admire.
SAD001 - NOT COOL - Wonderful Beasts 7"///SOLD OUT (A few copies available from the band at shows)
SAD002 - FRENCH KISSING - Oh Suzanne 7"/////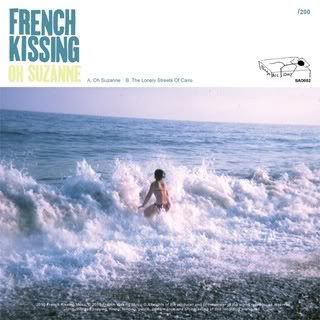 SAD003 is going to be from great friends and truly awesome band - Fair Ohs
More details on that soon....
Release are available from..... http://sleepalldayrecords.bigcartel.com/
http://www.roughtrade.com/
http://www.fileunderrecords.com/
http://shop.escalator.co.jp/
Posted by

Craig Bowers
at 05:48
No comments: